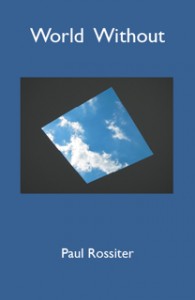 World Without, the fifth collection of poetry by Paul Rossiter, gathers writing from 2008–2015. The title section of the book celebrates music, ancestors, places and occasions in Japan, England, Greece and Italy; this is followed by 'Landscapes', a sequence of largely elegiac poems; 'Found in Transcription', poems created from pre-existing texts, ranging from seventeenth-century descriptions of Cornwall to Piet Mondrian's letters from London in 1938–1940; and 'Ars Longa', a series of short poems about poetry. The final section, 'White Foxglove', brings together a Chinese nature goddess, a response to the work of the film-maker Patrick Keiller, and the landscape of north Cornwall (the part of England where Paul Rossiter was born in 1947). The poems in the collection range widely in time and setting, but place and landscape, both as constructed by history and as experienced by someone moving through or inhabiting them, are constant concerns.
September 2015. 114 pages. 5.5 x 8.5 in. ISBN 978-4-907359-13-3.
Click here to buy from Amazon.co.jp; click here to buy from Amazon.co.uk; click here to buy from Amazon.com.
Click here to download a PDF extract from World Without.
Click here to read comments on Paul Rossiter's previous book, From the Japanese.