ISOBAR AT BOOKS KINOKUNIYA TOKYO

Thank you very much everybody who came to the Isobar reading at Books Kinokuniya Tokyo, and special thanks to all the readers: Peter Robinson , Saito Masaya, Miki Iwata, Holly Thompson and Philip Rowland. And to Mona Sumi at Kinokuniya for hosting the event so nicely! Here are some pictures of Peter, Masaya, and Peter & Miki reading, and also of Paul, Holly & Philip reading part 3 ('three voices: countryside') of Masaya's Snow Bones.
Tohoku: Two Voices in English: A Bilingual Poetry Reading
東北 ふたつの英語の声  詩のバイリンガル朗読会



Two Isobar authors with strong connections with northern Japan will be talking about and reading from their books.
WHEN: 26 May 2017 (Friday) 6:30 p.m. (Seating starts at 6:00 p.m.)
WHERE: 6th floor event space, Books Kinokuniya Tokyo (please note: the reading is at the Kinokuniya store near the south exit of Shinjuku station rather than the main store near Isetan; please scroll down for a map)
ADMISSION: Free / no reservation required
FURTHER DETAILS: Call 03 5361 3316 (10:00 a.m. – 8:30 p.m.)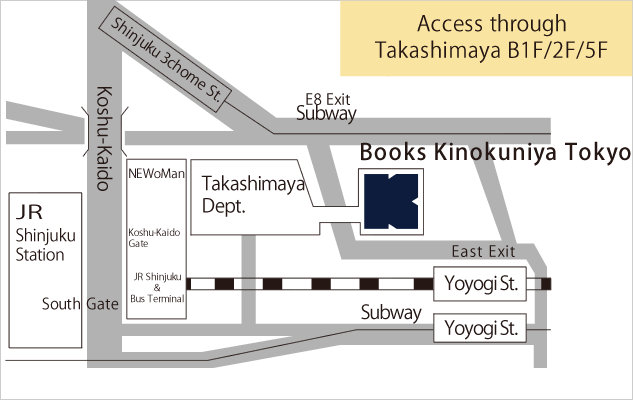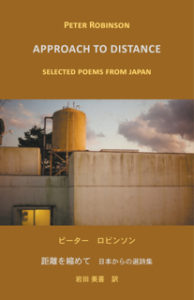 Peter Robinson (1953– ) is among Britain's internationally recognized contemporary poets. He has  also had a long and deep relationship with Japan: he spent eighteen years here teaching English literature, mostly in Sendai. Approach to Distance: Selected Poems from Japan (『距離を縮めて  日本からの選詩集』) presents a gathering of the poems he wrote while living here, along with Japanese translations by Miki Iwata. Peter and Miki will introduce the book in English and Japanese, and then read a selection of poems (mostly set in Tohoku) in both languages.
Peter Robinson is the author of many books of poetry, translations, aphorisms, short fiction and criticism and has been awarded the Cheltenham Prize, the John Florio Prize and two Poetry Book Society Recommendations. His recent publications include Collected Poems 1976–2016 (Shearsman Books), a novel, September in the Rain (Holland House Books) and The Oxford Handbook of Contemporary British and Irish Poetry, which he edited. He is Professor of English and American Literature at the University of Reading.
'… a major English poet' – Poetry Review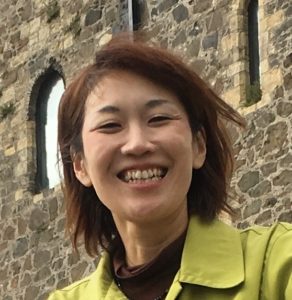 Miki Iwata (岩田美喜) is a professor of English literature at Rikkyo University, Tokyo, specializing in British and Irish drama from the Renaissance to the early 20th century. Her first book in Japanese, The Lion and Hamlet (2002), is based on her PhD dissertation (in English) on W. B. Yeats's drama, which was completed under Peter Robinson's supervision at Tohoku University.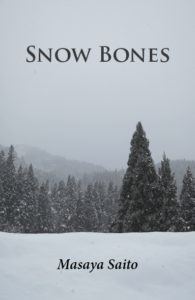 Snow Bones by Masaya Saito is an innovative collection of four English-language narrative haiku sequences spoken by seven different voices; the volume passes through four seasons from winter to winter, and three of the four sequences are set in Akita. Masaya will speak about the origins of the work in Akita, and about writing in English, and then read from the collection, assisted by the additional voices of Isobar poets Paul Rossiter and Philip Rowland, and the well-known author of young adult fiction, Holly Thompson.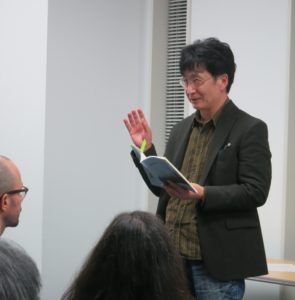 Masaya Saito was born in Akita prefecture and grew up on a farm there. A graduate of both Tokyo University of the Arts and the University of Tokyo, his Japanese and English haiku have appeared widely; in 2007 he won the Asahi Haiku Shinjin Award for his sequence of fifty haiku in Japanese, Gasshō, and a sample of his work in English is included in Haiku in English: The First Hundred Years (Norton, 2013). His translations of Saito Sanki's autobiographical essays and haiku were published as The Kobe Hotel (Weatherhill, 1993). Masaya Saito lives in Tokyo but often visits his home in Akita.
'Masaya Saito…has crafted a masterpiece which illuminates further possibilities for haiku in English, crosses and perhaps eliminates the threshold separating the genres of "haiku" and "modern poetry" as such.' – Richard Gilbert, Kyoto Journal