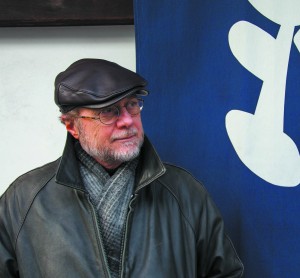 Eric Selland's translations of Modernist and contemporary Japanese poets have appeared in many journals and anthologies. He is the author of The Condition of Music (Sink Press, 2000), Inventions (Mindmade Books, 2007), and Still Lifes (Hank's Original Loose Gravel Press, 2012). His translation of The Guest Cat, a novel by Takashi Hiraide, is available from New Directions Books. He divides his time between Tokyo and San Francisco.
Click here to see a video of Eric Selland reading an extract from Arc Tangent at the launch of the book in January 2014.
To visit Eric's blog, The New Modernism: Japanese Modernist & Avant-Garde Poetry, Translations, Explorations, click here.