Aim
Isobar Press publishes poetry in English by Japanese and non-Japanese authors who live (or have lived) in Japan, or who write on Japan-related themes. Isobar is now also starting to publish English translations of modernist and contemporary Japanese poetry, and English translations of poetry in languages other than Japanese but which has a strong Japanese connection.
Why 'Isobar'?
1. A line on a map or chart, or an imaginary line, connecting places on the earth's surface at which the barometric pressure is the same; a line that connects points of equal pressure. Isobar Press has no special stylistic agenda but hopes to publish writers whose work – wherever it may be situated on the stylistic map – is working at equivalent poetic pressure.
2. A bar and restaurant on the ground floor of the Isokon Building, an iconic modernist block of flats designed by Wells Coates and built in 1933-34 in Hampstead, London. Although a Canadian citizen, Coates was born in Japan in 1895 and spent his first fifteen years in Tokyo; his  style was strongly influenced by this early  experience, so much so that he told his architecture students in Canada in the 1950s that the only thing  needed to be a modernist architect was an understanding of Japanese spatial aesthetics.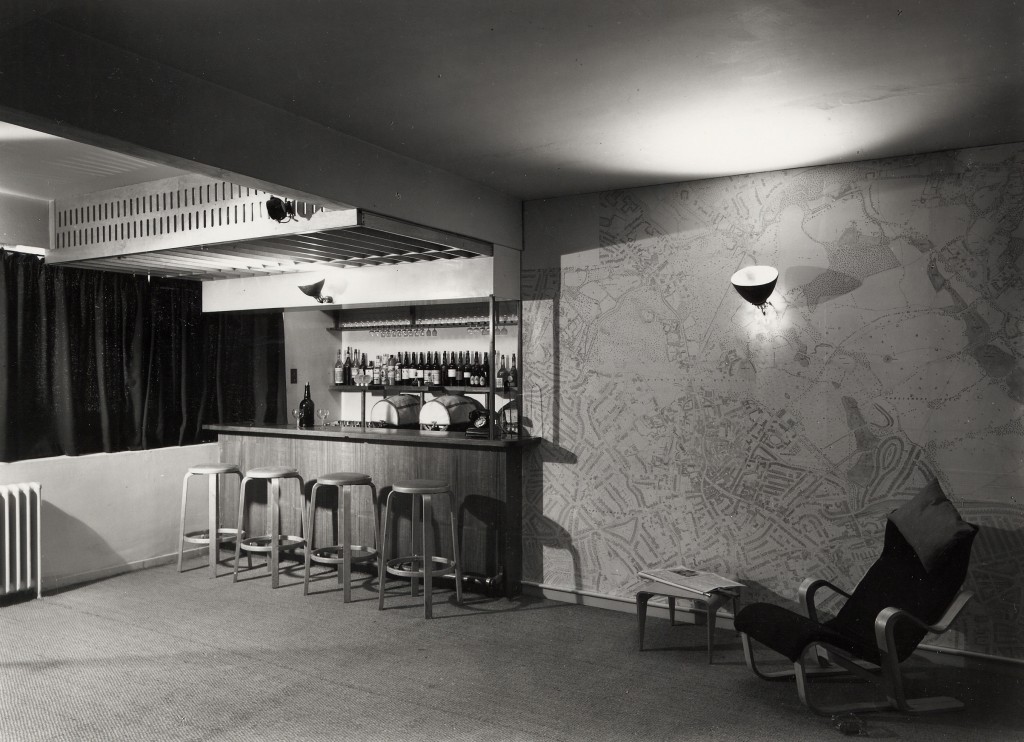 In the 1930s refugees from the Bauhaus (Walter Gropius, Marcel Breuer and Laszlo Moholy-Nagy) lived in the Isokon Building and ate and drank in the Isobar, as did the painters Ben Nicholson, Piet Mondrian and Cecil Stephenson, the sculptors Barbara Hepworth, Naum Gabo and  Henry Moore, the surrealist Roland Penrose, and the art critic and poet Herbert Read, all of whom lived in or near the Mall Studios a few hundred yards away. Herbert Read referred to this community as 'a nest of gentle artists'. The Isobar itself no longer exists, but the Isokon Building was refurbished in 2003 and remains an outstanding example of Japanese-influenced modernist architecture.
Some reviews
Isobar Press is featured in the article 'Small Presses Fill a Niche in Books About Japan' by Kris Kosaka in the Japan Times, 25 May 2014.
Isobar Press is also featured in Kyoto Journal 85, which includes sympathetic reviews of two Isobar books, Royall Tyler's A Great Valley Under the Stars, reviewed by Ken Rodgers (KJ's editor) and Peter Makin's Neck of the Woods, reviewed by Gregory Dunne (KJ 's poetry editor); there's also an interview with publisher Paul Rossiter about the press, its history and its aims. More recently, Richard Gilbert has given a glowing review to Snow Bones by Masaya Saito in Kyoto Journal 87. A four-issue subscription to Kyoto Journal is $27.99, or a downloadable single issue costs ¥1000. It's great to have the press featured in such a beautiful and finely edited journal!