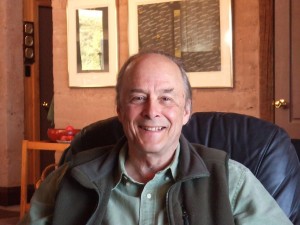 Born in England, Royall Tyler grew up in the U.S. and France; earned degrees in Japanese studies at Harvard and Columbia; taught in the U.S., Canada, and Norway; and retired in 2000 from the Australian National University. He has long been renowned for his translations from the Japanese, including Japanese Tales and Japanese Nō Dramas; more recently, he received the 2007 Japan Foundation Award for his translation of The Tale of Genji, and his translation of The Tale of the Heike won the 2012 Lois Roth Award. He and his wife live on a farm in New South Wales. After breeding and showing alpacas for twenty years, they recently sold their herd. It was time.
A Great Valley Under the Stars is his first book of poetry.
Royall Tyler's most recent books are: Before Heike and After: Hōgen, Heiji, Jōkyūki (2012); To Hallow Genji: A Tribute to Nō (2013); and A Reading of The Tale of Genji (2014).