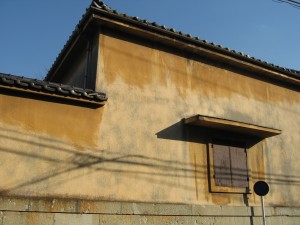 Isobar Press publishes poetry in English by Japanese and non-Japanese authors who live (or have lived) in Japan, or who write on Japan-related themes. In future, the press aims also to publish translations of modern and contemporary poetry from the Japanese.
In London, Isobar books are available from the London Review Bookshop, 13 Bury Place, London WC1A 2JL, tel: +020 7267 9030; and from John Sandoe Books, 10 Blacklands Terrace, London, SW3 2SR, tel. 020 7589 9473.
In Tokyo, Isobar books are available from Books Kinokuniya Tokyo in Shinjuku and Infinity Books (1-2-4 Azumabashi, near Asakusa).
COMING SOON: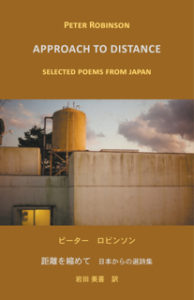 Peter Robinson (1953– ) is among Britain's internationally recognized contemporary poets. He has also had a long and deep relationship with Japan, the country where he would spend eighteen years teaching English literature in Sendai and Kyoto. Approach to Distance: Selected Poems from Japan presents a bilingual gathering of the poems he wrote during his residence in the country, a key period in his creative life. Miki Iwata's introduction sets the choice of poems in context, and her translations bring over into Japanese the emotional intelligence, trans-cultural understanding, and wit-inflected feeling that characterize this poet's widely appreciated work.
'It's as if he carries a listening device, alert for the moments when the tectonic plates of mental experience slide quietly one beneath another to create paradoxes and complexities that call for poems to be made' – Roy Fisher
'… a major English poet' – Poetry Review
ピーター・ロビンソン(一九五三―)は、国際的に知られたイギリスの現代詩人の一人。仙台と京都で18年にわたって英文学を教え、日本と長く深い関わりを育んだ。『距離を縮めて  日本からの選詩集』は、彼の創作にとって重要な時期である日本の時代に詠まれた詩を二か国語版で編んだものである。岩田美喜の前書きが収録された詩の文脈を示すと同時に、翻訳は、ロビンソンの代表作の特徴として知られた、知的感性、異文化理解、そして機知混じりの情動を日本語に伝えてくれる。
「彼はまるで、人の心が何かを経験した時に、精神のプレートが静かに沈み込み、重なり合い、詩を作ってくれと呼びかけてくるパラドックスや複雑さを形成する、そんな動きに敏感な探知機を持っているかのようだ」――ロイ・フィッシャー
「…イングランドの主要な詩人」――『ポエトリー・レヴュー』
RECENTLY PUBLISHED: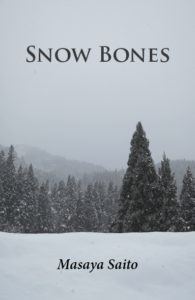 Snow Bones consists of four narrative haiku sequences spoken by seven different voices. The first sequence begins in winter in the north of Japan and is concerned with the death and funeral of the speaker's mother; in the fourth sequence, this narrator once again goes north in winter to attend his father's funeral. The two central sequences, one set in a metropolis and one in the countryside, pass through spring and summer to autumn; each sequence is narrated by three different speakers as they move through environments which they share without ever encountering each other except at a distance.

'Masaya Saito…has crafted a masterpiece which illuminates further possibilities for haiku in English, crosses and perhaps eliminates the threshold separating the genres of "haiku" and "modern poetry" as such. Always, I felt as though I were reading what has been left, those evaporating bones of lived experience, which Saito invites me to recreate in flesh.' – Richard Gilbert, Kyoto Journal
'Those who know his work have been waiting patiently for more from Masaya Saito, and now, some thirty-four years after his slender and beautiful volume Ash, we are finally rewarded. Snow Bones is an altogether more ambitious work, with an intricate structure and a broader palette, but reveals the same intensity and attention to detail we would expect from this poet. The wait has been worth it.' — Jim Kacian
Click here to read Ian Brinton's review of Snow Bones in Tears in the Fence.
Click here to buy from Amazon in Japan; click here to buy from Amazon in the US;  click here to buy from Amazon in the UK.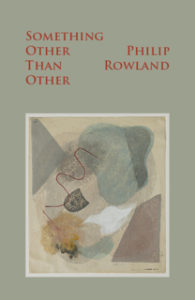 Something Other Than Other is the most representative collection by Philip Rowland to date. Ranging from minimal, concrete and found poems to epigrammatic reflections, imagist snapshots, haiku and tanka, the book unfolds in four carefully sequenced sections, including 'Surveillance', a long series of short poems based on observations of people and places in Rowland's adoptive home town of Tokyo. Throughout, this collection invites us to dwell on the multi-faceted relationships between its parts, continually opening space for the reader to listen for 'the sound of our listening'.
'You can't step in the same Rowland poem twice' – Joseph Massey
'[A] serious, quiet and often profound volume . . .' – Ian Brinton in Tears in the Fence. Click here to read the whole review.
'Most things are short here, but nothing brief. Never mono-layered, each page to be paused over and returned to, a linger rather than a slog. These 80 pages have a lot of white space and every bit of it is (no pun intended) justified.' – Alistair Noon. Click here to read the whole review.

'His insight captures life on the page, urging the reader to stop, consider and reconsider the moment, wherever it happens to be passing.' Kris Kosaka in the Japan Times. Click here to read the whole review.
Click here to buy from Amazon in Japan; click here to buy from Amazon in the UK; click here to buy from Amazon in the US.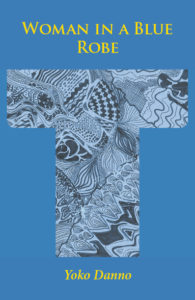 The poems in Woman in a Blue Robe consist of work written by Yoko Danno in the period 2002–2016. They range from short epigrammatic poems – sharply observed yet flavored with surrealism – to long pieces that mingle prose and poetry, dream and autobiography, fact and fiction, elegy and celebration, together with Buddhist insight and reference to Japanese historical figures and traditional culture. Among these longer pieces are evocative accounts of the great Kobe earthquake of 1995 and of the reconstruction of the author's house in its aftermath.
From the title poem: 'Don't be disturbed by my apparition, noble Monk. I have no intention of distracting you from performing the ceremony. I've been going through a list of my own names I want to discard. I don't need a personal name any longer.… I no longer see flowers, nor smell incense, nor taste liquor, nor feel a caressing touch, but only hear the vibrations of light flowing over my transparent skin.… Tonight the full moon, multiplied in the flooded paddies before rice-planting, shines alone in the deep sky. I'm wearing only a blue kimono, which is enough for me to live in.' 
Click here to read Ian Brinton's review of Woman in a Blue Robe in Tears in the Fence.
Click here to buy from Amazon in Japan; click here to buy from Amazon in the US;  click here to buy from Amazon in the UK.
PREVIOUSLY PUBLISHED: