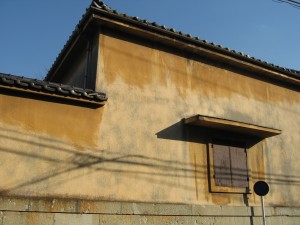 Isobar Press publishes poetry in English by Japanese and non-Japanese authors who live (or have lived) in Japan, or who write on Japan-related themes. Isobar is now also starting to publish English translations of modernist and contemporary Japanese poetry, and English translations of poetry in languages other than Japanese but which has a strong Japanese connection.
In London, Isobar books are available from the London Review Bookshop, 13 Bury Place, London WC1A 2JL, tel: 020 7267 9030; and from John Sandoe Books, 10 Blacklands Terrace, London, SW3 2SR, tel. 020 7589 9473.
In Tokyo, Isobar books are available from Books Kinokuniya Tokyo in Shinjuku and Infinity Books (1-2-4 Azumabashi, near Asakusa).
JUST PUBLISHED:
Genzō Sarashina – Kotan Chronicles: Selected Poems 1928–1943, translated by Nadine Willems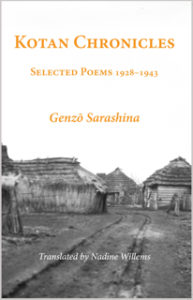 Kotan Chronicles by Genzō Sarashina takes the reader into the lives of the Ainu, the indigenous people of Hokkaido, and their interaction with Japanese settlers in the 1920s and 1930s, a period when the traditional world of the kotan, or Ainu village, was being destroyed by the rapid development of the island. With a distinctive and powerful artistic voice, vividly captured in Nadine Willems's translation, the poems probe this extraordinary cultural encounter in Japan's far north, depicting both the beauty of the Hokkaido landscape and the back-breaking work required to survive there in an era of economic hardship. Kotan Chronicles constitutes an exceptional witness of its times.
'These valuable translations, prefaced by an expertly written scholarly introduction, provide a compelling and trenchant account of life on the geographic and intellectual frontiers of imperial Japan.' – Paul D. Barclay, Chair of Asian Studies, Lafayette College
'Such a rare treat – one of the few examples of Japanese proletarian poetry to appear in English.… This courageous version not only captures the colloquial, multivocal style of the original poems, but also constitutes an important document in the recuperation of pre-war Japanese poetry.' – Eric Selland
Read more.
Click here to read a sample from this book published in Cha: An Asian Literary Journal.
Click here to buy from Amazon in Japan: click here to buy from Amazon in the UK; click here to buy from Amazon in the US. This book is available in both paperback and hardback editions.
Peter Robinson – Approach to Distance: Selected Poems from Japan, with Japanese translations by Miki Iwata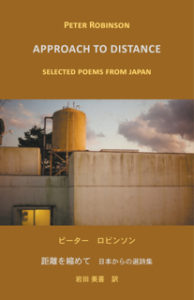 Peter Robinson (1953– ) is among Britain's internationally recognized contemporary poets. He has also had a long and deep relationship with Japan, the country where he would spend eighteen years teaching English literature in Sendai and Kyoto. Approach to Distance: Selected Poems from Japan presents a bilingual gathering of the poems he wrote during his residence in the country, a key period in his creative life. Miki Iwata's introduction sets the choice of poems in context, and her translations bring over into Japanese the emotional intelligence, trans-cultural understanding, and wit-inflected feeling that characterize this poet's widely appreciated work.
'It's as if he carries a listening device, alert for the moments when the tectonic plates of mental experience slide quietly one beneath another to create paradoxes and complexities that call for poems to be made' – Roy Fisher
'… a major English poet' – Poetry Review
ピーター・ロビンソン(一九五三―)は、国際的に知られたイギリスの現代詩人の一人。仙台と京都で18年にわたって英文学を教え、日本と長く深い関わりを育んだ。『距離を縮めて  日本からの選詩集』は、彼の創作にとって重要な時期である日本の時代に詠まれた詩を二か国語版で編んだものである。岩田美喜の前書きが収録された詩の文脈を示すと同時に、翻訳は、ロビンソンの代表作の特徴として知られた、知的感性、異文化理解、そして機知混じりの情動を日本語に伝えてくれる。
「彼はまるで、人の心が何かを経験した時に、精神のプレートが静かに沈み込み、重なり合い、詩を作ってくれと呼びかけてくるパラドックスや複雑さを形成する、そんな動きに敏感な探知機を持っているかのようだ」――ロイ・フィッシャー
「…イングランドの主要な詩人」――『ポエトリー・レヴュー』
Click here to read a sample of Approach to Distance.
Click here to buy from Amazon in Japan; click here to buy from Amazon in the UK; click here to buy from Amazon in the US.
PREVIOUSLY PUBLISHED:
Click on the cover to get more information.