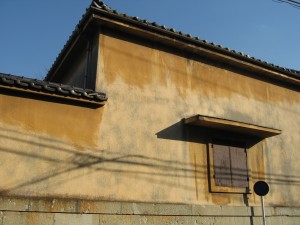 Isobar Press publishes poetry in English by Japanese and non-Japanese authors who live (or have lived) in Japan, or who write on Japan-related themes. In future, the press aims also to publish translations of modern and contemporary poetry from the Japanese.
In London, Isobar books are available from the London Review Bookshop, 13 Bury Place, London WC1A 2JL; tel: +44 (0)20 7267 9030.
In Tokyo, Isobar books are available from 紀伊國屋書店 (新宿南店) 6F / Kinokuniya Books (on the 6th floor of the Shinjuku South store) and Infinity Books (1-2-4 Azumabashi, near Asakusa).
They are also available from Amazon.co.jp, Amazon.co.uk, and Amazon.com.
JUST PUBLISHED: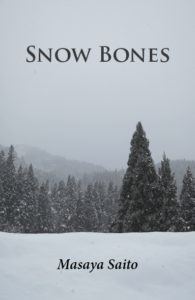 Snow Bones consists of four narrative haiku sequences spoken by seven different voices. The first sequence begins in winter in the north of Japan and is concerned with the death and funeral of the speaker's mother; in the fourth sequence, this narrator once again goes north in winter to attend his father's funeral. The two central sequences, one set in a metropolis and one in the countryside, pass through spring and summer to autumn; each sequence is narrated by three different speakers as they move through environments which they share without ever encountering each other except at a distance.
'Those who know his work have been waiting patiently for more from Masaya Saito, and now, some thirty-four years after his slender and beautiful volume Ash, we are finally rewarded. Snow Bones is an altogether more ambitious work, with an intricate structure and a broader palette, but reveals the same intensity and attention to detail we would expect from this poet. The wait has been worth it.' — Jim Kacian
Click here to buy from Amazon in Japan; click here to buy from Amazon in the US;  click here to buy from Amazon in the UK.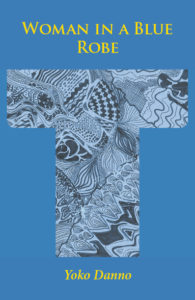 The poems in Woman in a Blue Robe consist of work written by Yoko Danno in the period 2002–2016. They range from short epigrammatic poems – sharply observed yet flavored with surrealism – to long pieces that mingle prose and poetry, dream and autobiography, fact and fiction, elegy and celebration, together with Buddhist insight and reference to Japanese historical figures and traditional culture. Among these longer pieces are evocative accounts of the great Kobe earthquake of 1995 and of the reconstruction of the author's house in its aftermath.
From the title poem: 'Don't be disturbed by my apparition, noble Monk. I have no intention of distracting you from performing the ceremony. I've been going through a list of my own names I want to discard. I don't need a personal name any longer.… I no longer see flowers, nor smell incense, nor taste liquor, nor feel a caressing touch, but only hear the vibrations of light flowing over my transparent skin.… Tonight the full moon, multiplied in the flooded paddies before rice-planting, shines alone in the deep sky. I'm wearing only a blue kimono, which is enough for me to live in.' 
Click here to buy from Amazon in Japan; click here to buy from Amazon in the US;  click here to buy from Amazon in the UK.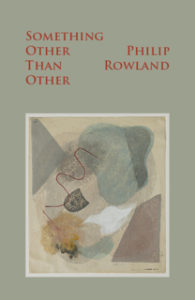 Something Other Than Other is the most representative collection by Philip Rowland to date. Ranging from minimal, concrete and found poems to epigrammatic reflections, imagist snapshots, haiku and tanka, the book unfolds in four carefully sequenced sections, including 'Surveillance', a long series of short poems based on observations of people and places in Rowland's adoptive home town of Tokyo. Throughout, this collection invites us to dwell on the multi-faceted relationships between its parts, continually opening space for the reader to listen for 'the sound of our listening'.
'You can't step in the same Rowland poem twice' – Joseph Massey
Click here to buy from Amazon in Japan; click here to buy from Amazon in the UK; click here to buy from Amazon in the US.
COMING SOON: Click on title or author to read more.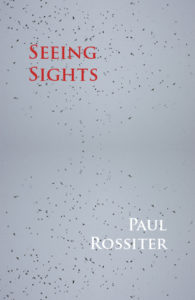 Between 1968 and 1978 Paul Rossiter lived in London, Tokyo, Scotland, and the English Lake District. Apart from three poems from 1969 set in Japan and collected in From the Japanese (Isobar, 2013), Seeing Sights gathers all of his poems up to 1978. After opening with a version of the Old English 'Seafarer' and a poem each from Cambodia and India, the ambience becomes distinctly northern, with the mountains of the Lake District being an abiding presence. The writing is imagistic, but as the book progresses it takes a more extended, improvisatory form as the poems respond to landscapes, art installations, authors (Du Fu, Ezra Pound, Gary Snyder), work, people met while hitch-hiking, a First World War battlefield, or the hallucinatory storm of a painting by Bosch.
RECENTLY PUBLISHED: Click on title or author to read more.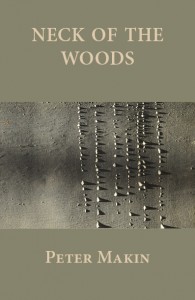 Neck of the Woods gathers all the sequences and poems from the period 2000–2015 that Peter Makin wishes to preserve, poems in which the waters, trees, bamboo groves, animals, birds and insects of the mountain valley north of Kyoto where he has lived for many years are registered with startling precision. But the book is also shot through with feelings of loss and grief, "the expressions of which drift  in and out of the poems, as if emerging then receding behind the clouds, usually in the form of glimpsed memory. Neck of the Woods is an extended elegy, a most unique and beautiful one. The care Makin brings to his description of the natural feels, in its intensity, as if the memory of and abiding love for the person lost had somehow been transferred to the physical world around him, thus serving almost as a tribute or memorial. This is very moving poetry" (August Kleinzahler).
Click here to buy from Amazon.co.jp; click here to buy from Amazon.co.uk; click here to buy from Amazon.com.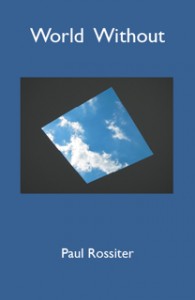 World Without, the fifth collection of poetry by Paul Rossiter, gathers writing from 2008–2015. The title section of the book celebrates music, ancestors, places and occasions in Japan, England, Greece and Italy; this is followed by 'Landscapes', a sequence of largely elegiac poems; 'Found in Transcription', poems created from pre-existing texts, ranging from seventeenth-century descriptions of Cornwall to Piet Mondrian's letters from London in 1938–1940; and 'Ars Longa', a series of short poems about poetry. The final section, 'White Foxglove', brings together a Chinese nature goddess, a response to the work of the film-maker Patrick Keiller, and the landscape of north Cornwall (the part of England where Paul Rossiter was born in 1947). The poems in the collection range widely in time and setting, but place and landscape, both as constructed by history and as experienced by someone moving through or inhabiting them, are constant concerns.
Click here to buy from Amazon.co.jp; click here to buy from Amazon.co.uk; click here to buy from Amazon.com.
PREVIOUSLY PUBLISHED: (click on the covers for more information and links to Amazon):